WELCOME TO THE DENMARK PUBLIC LIBRARY (DPL)
Our mission is to serve as an activity center that provides the community with access to information, literacy activities,
programs that are educational and entertaining, and as a source for independent learning.
This new website was made possible by funding from the American Rescue Plan Act of 2021 as administered by the federal Institute of Museum and Library Services (IMSL) through the Maine State Library (IMSL grant number CFDA 45.310)
Tuesday: 2pm-7pm
Wednesday: 9am-12pm
Thursday: 2pm-7pm
Saturday: 9am-1pm
When the Denmark Elementary School is closed due to weather, the Denmark Public Library will also be closed.
The first Denmark Author's Series was held June – October, 2021 and included a lively conversation between Monica Wood and Christina Baker-Kline, fascinating afternoons with new Maine novelist, Greg Brown, Paul Doiron, author of the popular Mike Bowditch mystery series and several others – local and international. We are planning the 2022 Series. Stay tuned!
The Coffee Cafés were a chance to join your neighbors and friends for lively conversation at the Denmark Library on Friday mornings. They were suspended this past year as a result of COVID but we are hoping to restart them in January, 2022.
We are hoping to begin them again soon
The Denmark Library Book Group meets the second Tuesday of each month for captivating conversations about books selected by the members. Recent selections have included All the Light We Cannot See by Anthony Doerr, Caste: The Origins of Our Discontents by Isabel Wilkerson, Eternal by Lisa Scottoline and The Night Watchman by Louise Erdrich.

All are welcome. Contact Amy March amymarch@mac.com for more information.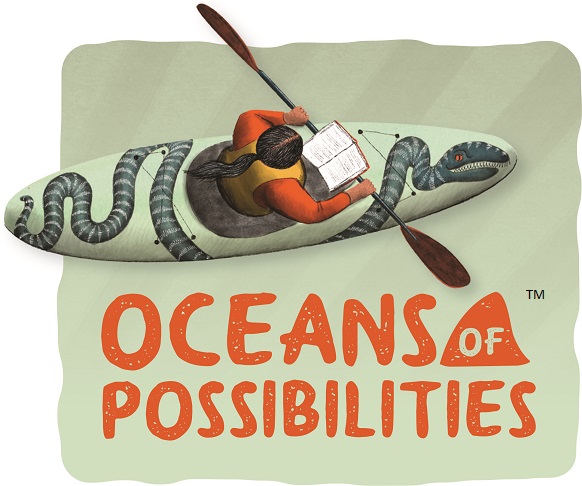 "Oceans of Possibilities" each Wednesday at 9:30 AM we will read books and do a craft to take home.  Children of all ages welcome. We will meet outside – so only when weather permits.  June 28th through August 3rd.  FMI 452-2200
Donate to help
The Denmark Public Library